"we are designer and developer including manufacturer for bamboo and
sugarpalm tree materials for furniture and interior decorative materials."
www.AMO-ARTE.com
FB: AmoArte.brand
IG: AmoArte.brand
E-mail: info@amo-intergroup.com
TEL: 086 898 4635
A.M.O INTERGROUP CO., LTD.
228 Soi Wat Suk Jai 14 Yak 4
Sai Kong Din, Klong Sam Wa,
Bangkok 10510
THAILAND
- temporary website - update version is coming soon
...With my love and passion in art, art seems like my best friend allowing me to express my thought and my dream clearly. Art also moves me to a big variety of creative designs. My passion eventually focuses on natural materials. In my opinion, natural materials are valuable and attractive with their typical beauty. My learning process through local natural materials encourages me the creative and sustainable designs for the society. The designs promoting the sustainability in the society will extend the true value of the materials along with the local wisdom.
AMO ARTE applied for the modern society with the same nature value, is developed from natural materials with typical creativity to be furniture product for interior decoration. It simply shows the sustainability in lifestyle beyond the creativity value. How materials can be sustainable. With the early experience in designing from bamboo, we consider material development connecting the supply chain with sustainability just to cope with the contents in the society overview. Studying more closely in materials being used, we will understand the sources, the environments, culture and ways of life of the materials.
BAMBOO FURNITURE BAMBOO MATERAIL - BAMBOO BOARD - BAMBOO POLE AND MORE....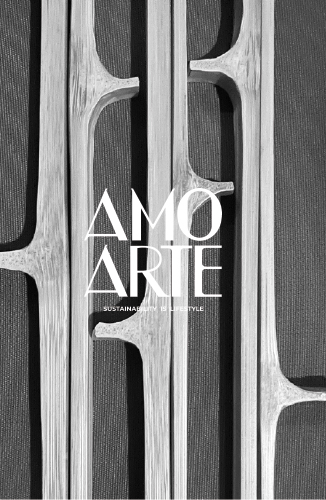 SUGARPALM TREE FURNITURE, SUGARPALM MATERIAL FOR INTERIOR & DECOR